The Headbadge Presents:
The Coral Gables V.L.W. Ride


WEATHER PERMITTING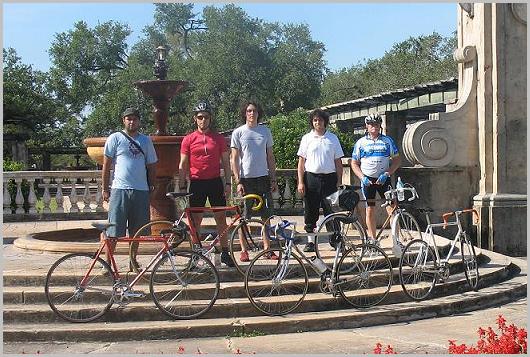 About:
The Headbadge presents Miami's first, and only group ride for classic & vintage road racing bicycles, open to riders with vintage racing or drop-bar touring bikes (see below, "What to bring") who wish to participate.
Membership in any club is not required - just arrive on time and be ready to enjoy a medium to fast-paced (15-22mph, depending on wind conditions) all-vintage roadbike ride. More about the ride HERE.
NOTE: To participate in the ride, you must have a vintage or classic road bicycle, e.g., a bicycle with curled/drop-bar/"steerhorn" handlebars. See below for more detail.
---

Where & When:

Where:
At the GRANADA Golf Course in Coral Gables, next to the tennis courts. Plenty of parking available. Directions available HERE.

When:
NO FURTHER RIDES PLANNED
---
---Coral Gables VLW Roadbike Ride Menu---


---
About the Ride: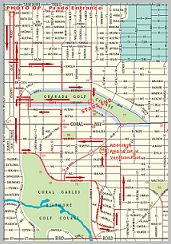 The ride will be on the short side - 4 miles at most, and the pace will be at a fast/moderate tempo around 15-22mph - depending on head winds, tail winds, or lack of wind. Some vehicular cycling will be necessary, as some of the Gables roads we will be taking aren't too forgiving for those who like to ride the right edge.
Please be aware that this is not an escorted ride, and that all Florida cycling laws apply.
Helmets are not mandatory (for all riders over the age of 16, as by FL law) in this group ride, but, of course, are suggested. Feel free to come with your Skid-Lids!
The majority of the roads the group will be riding on are smooth, although there will be one short stretch with slightly rougher roads (nothing a 23c can't handle, although 25c tires are recommended) and there will be some occasions in where we will interact with some imperfections (dips, small bumps) in the road. All this is mainly on the Country Club/Prado section of the route.

The Route:
The route will start at the Granada Golf Course and head south via Alhambra to the Biltmore Hotel, and proceed south through the residential area on Durango St., upon when the group will head back north on Anderson and Toledo St., passing the Venetian Pool on the way (let me know if you would like to make this location a quick photo-shoot stop), crossing back onto Columbus via Valencia Blvd., onto Asturia St., and from there, north on Country Club/Prado.
There will be a Spanish-style photo-op area (see photo below - note, bike in photo is NOT a lightweight road bike) at the northern tip of the Prado Entrance of the Gables. However, this area is highly favored for bride photography and the like on weekends, so photo opportunities may be limited. Regardless, bring your digital cameras - and if you wish, your Zeus Professionals.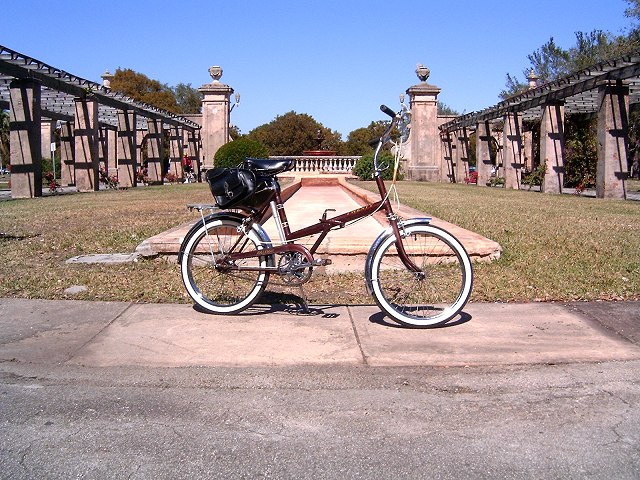 The ride will then curve back south on Country Club/Prado, and snake through the residential areas via the gorgeous Sorolla St., back to the start point of the ride.
---
©2007 The Headbadge